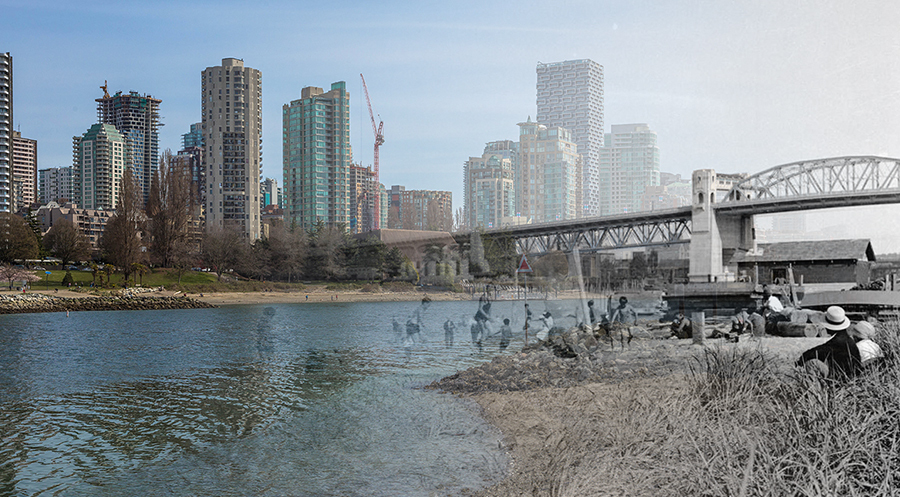 As an architectural photographer for the past 10 years or so, I have photographed the inside and outside of thousands of buildings around Vancouver. I was always intrigued by the history of some of the older ones, so during the 2020 pandemic I started wandering through the online Vancouver City
Archives
and other sources, hunting down old pictures of buildings that still survive today, and taking a shot from approximately the same spot as the original photographer. It's been an enjoyable hobby, but more importantly I think it is helping, in a small way, to preserve the memory of some of these beautiful, historic buildings, many of whom have been forgotten or neglected over the years.
Vancouver has a relatively short history: a few months after its incorporation in 1886 a fire destroyed the city in less than an hour. Very few buildings remain from the 1800s. Fortunately, today we benefit from a robust Heritage Registry, and developers are on a short leash when it comes to erasing our history.
I will continue to add new photographs to this website as time and opportunity permits. If you want to know when new posts are made, or have old photographs to share, just
email me
and I will put you on the list. I enjoy reading your comments and feedback. Keep them coming!
jwbentley1@gmail.com
John Bentley Photographer